Track, Monitor, and
Report
nVentory allows you to track, monitor, and report on your Telephone Number inventory. Simultaneously meet both your business needs and industry reporting requirements with the functionality you expect while maximizing resources and preventing revenue loss.
Number Resource Management
nVentory's Rate Center Dashboard shows accurate and timely resource utilization, forecasting, and trends. Used in conjunction with our ordering wizard OWL, you can seamlessly automate TN ordering. Stay ahead of the game, get the numbers first.
Concerned about migration? We make it simple.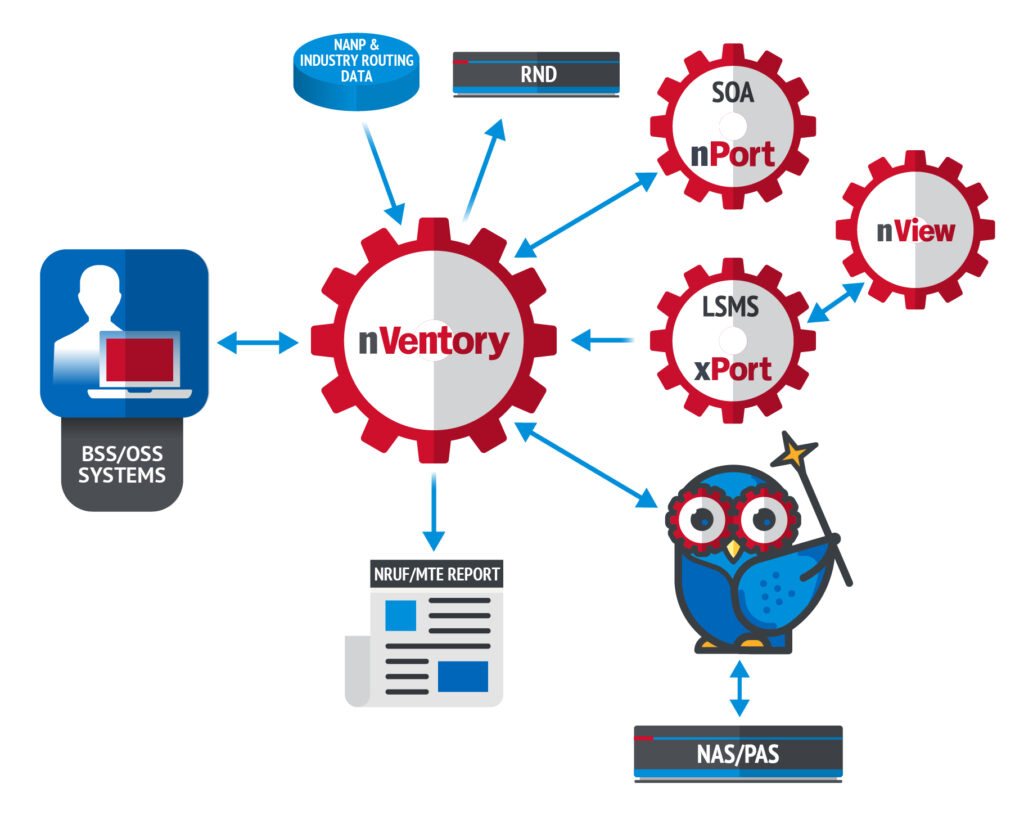 Additional Features
Inventory management
Maintain all inventory, custom groupings, assignment types, thresholds/alarms, and utilization.
View/manage inventory
Data management with modern modifiable views that group inventory for easy evaluation (analysis, management). No more spreadsheets or limited folder/file like views.
Number assignment
Assign in real-time available inventory based on groupings that make sense for your business such as product/service type, market, OCN, or rate center.
Fraud prevention
Knowing exactly what numbers are active in your network allows you to immediately identify calls from numbers that are not in use. Providing accurate TN status information is key to a trusted STIR/SHAKEN implementation.
LNP gateway
LNP integration with xPort Local Service Management System (LSMS) and nPort SOA. nPort gives number administrators power. xPort gives nVentory knowledge.
Number Administration
GUI-based Number Administrator functionality provides number utilization across business with roll-ups for code, thousands blocks, and market/rate center in addition to functionality for reporting and code and thousands block ordering requests.
Simplified industry reporting
We handle the NRUF, industry report generation and automated Reassigned Number Database (RND) submission.
Auditing
Compare inventory to switches, billing, or other OSS systems. Prevent unbilled usage and over-billing for numbers/inventory not in use.
Future Ready
nVentory is ready for the future to support wireless 5G, network device identifiers, and certificate management. We did not limit ourselves to TNs.
FAQ