Quick, Easy, and
Efficient
nPort is a cloud-based Local Number Porting (LNP) solution that allows you to port phone numbers quickly, easily, and efficiently.
Comprehensive Functionality
The Comprehensive SOA comes replete with a workflow-based interface that has all the functionality you expect and need.
Fast turn-up with no flash-cut/rip-and-replace of your existing Service Order Administration (SOA).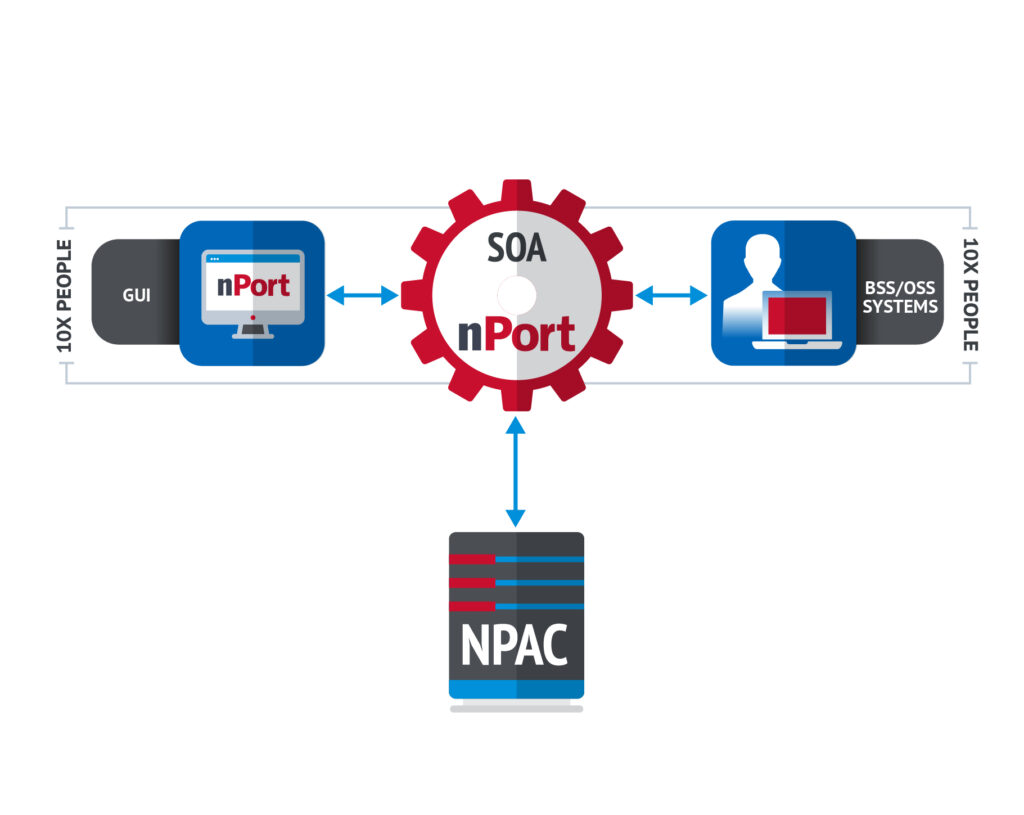 Additional Features
Bulk Porting
Bulk Port Management Service (BPMS) allows you to schedule and manage MUMP jobs — putting you in the driver's seat.
Software as a Service
Subscribe to our service bureau and never worry about data center expenses, operations staffing, hardware failures, or third-party software upgrades again.
Unlimited porting
Port as often as you need. Use the GUI or the OpenAPI. Never worry about monthly porting transaction pricing overages.
FAQ