Real-Time Data and
Powerful Functionality
xPort is a cloud-based solution that receives real-time LNP port-corrected data broadcasts from all NPAC regions, enabling service providers to leverage the information in many ways. From call routing to billing verification and other processes, the data you need is always at your fingertips.
xPort can be turned up quickly, and the pre-integrated OpenAPI client can be utilized by your OSS/BSSs.  Our SIP Interface allows simple integration into VoIP networks.
Ready to receive LNP Data? Set-up is simple and straightforward.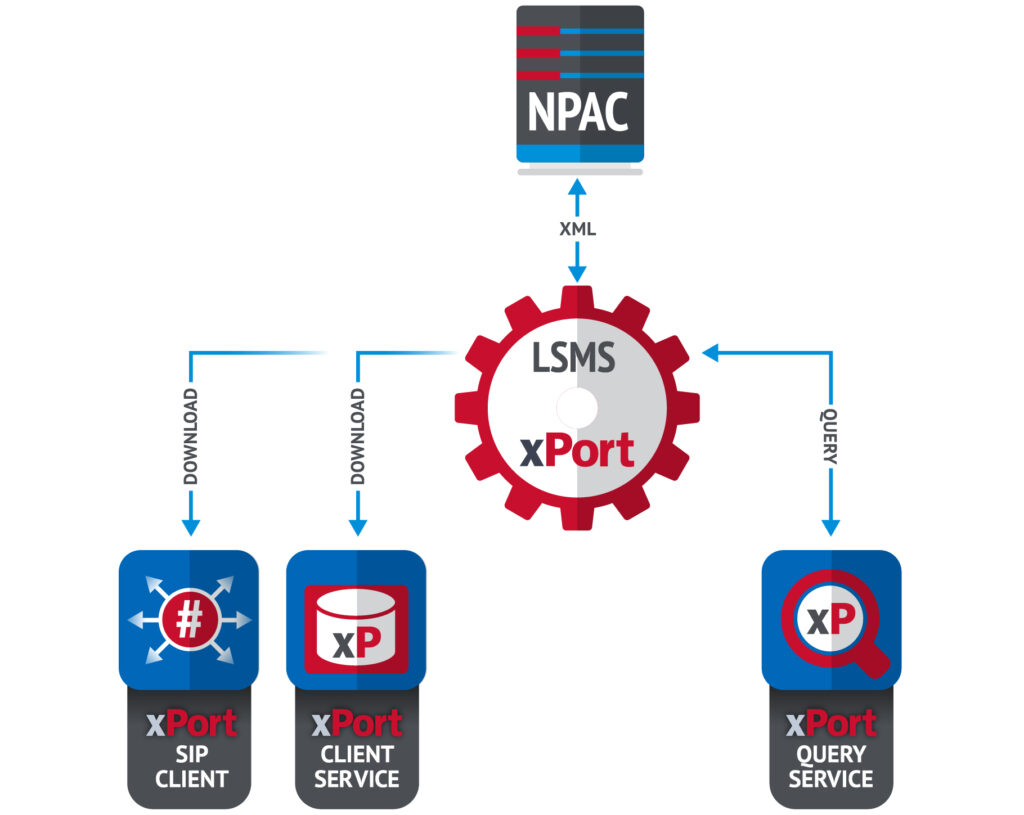 Used by Many Services
Switch vendors for real-time updates for ported number call routing
Downstream systems that use port-corrected data
Customer commercial products
Our xPort SIP Query Module
Our nView number lookup tool
Our nVentory to update TN inventory affected by porting
xPORT AS A SERVICE
Take advantage of cost-effective, accurate, real-time NPAC data. xPort enables local copy download and query-on-demand capability.
Cost Effectiveness
Built for the modern telecom provider and deployed in a highly-scalable and secure cloud environment, xPort allows providers more affordable access to LNP data.
Accuracy
With xPort, you get real-time LNP data for all NPAC regions straight from the source. Canadian LNP data is available for providers who participate in the consortium.
Simplicity
10x People takes care of the infrastructure, NPAC connectivity, certification testing, and maintenance. We also deliver a SIP module and pre-integrated client for rapid integration and customization.
FAQ