Save Time and




Eliminate Errors
OWL simplifies the ordering of numbering resources so you have the numbers your business needs. OWL provides trend analysis, workflow management, automation, and industry reporting. Save critical time and eliminate errors with NAS/PAS, BIRRDS, and TN inventory integration.
Concerned about compatibility with your TN inventory system? We have you covered! Ask us how.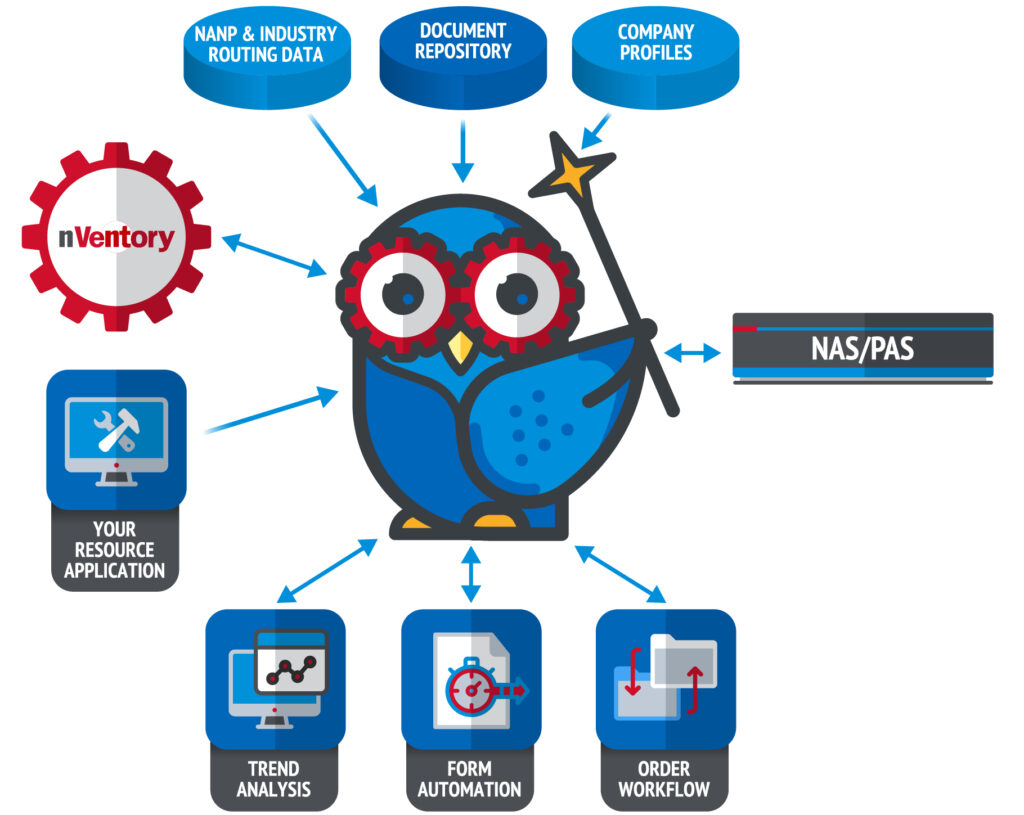 Additional Product Features
Comprehensive Workflow
OWL allows teams to easily manage and collaborate on order workflows to view current status and access documents submitted. OWL generates notifications based on utilization of existing inventory to initiate new workflows for number acquisition. Existing ordering workflows are monitored and automated to take next steps or notify when action is required to speed ordering time and prevent errors.
Automated Ordering
OWL automates key industry ordering system interactions. For example, OWL works with the NANPA and PA systems to automate generation and submission of numbering order forms populating fields with company profile data. When available, OWL will utilize the new number ordering system automation that combines code and number pool block ordering. OWL includes a form repository to store required documentation for orders in a central location.
Trending Data
OWL's GUI-based functionality provides easily accessible and accurate data in Order and Rate Center Dashboards showing resource utilization, forecasting and trends. When resource needs are low OWL recognizes and alerts your numbering administrators to start the resource order workflow.
FAQ