Real-Time Data and
Powerful Functionality
nView is a number lookup service used by business and number administrators to view all numbering related data.
Receive highly trusted accurate information on all port-corrected data, NANP and Pooling Admin data, Calling Name values, Toll Free and more.
Comprehensive Management
Comprehensive, modern, and with robust functionality, nView is the go-to number lookup Service for your porting, network, billing, and other teams.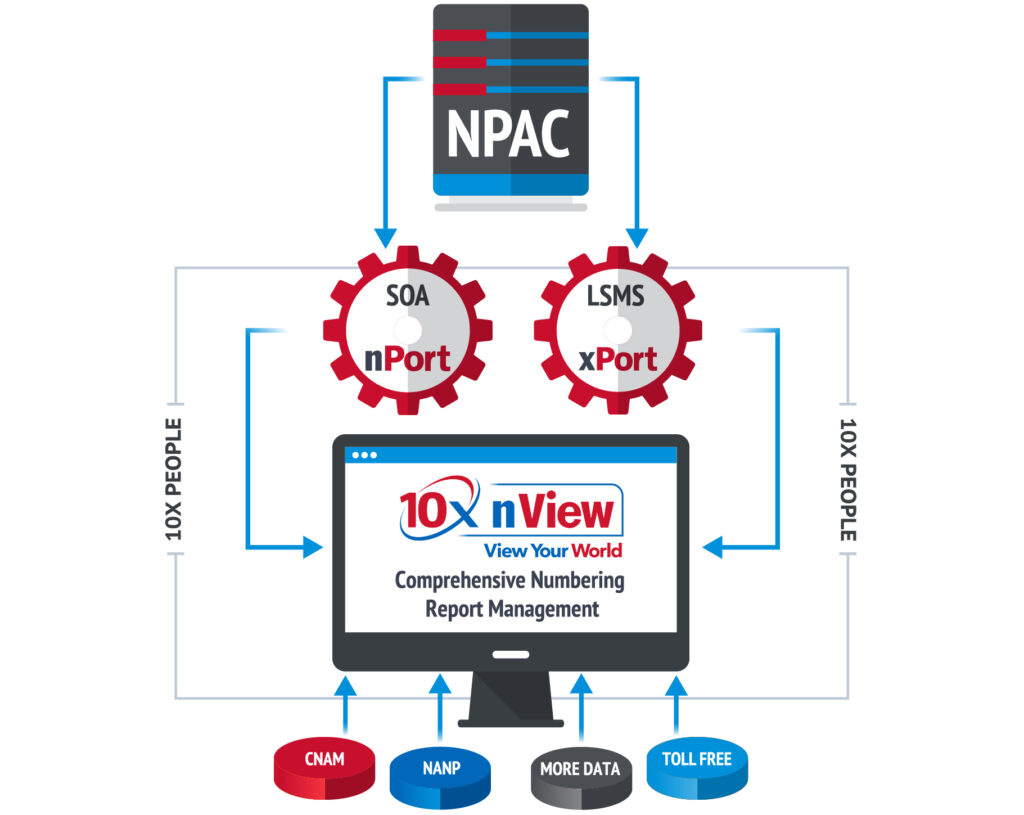 nView Login
Already using nView to view your numbering data?
Log In
Competitive Advantage
Bulk queries
TN history
CNAM data
LRN lookup and enhanced reporting
Canadian & U.S. data
Toll Free Numbers
Additional Product Features
Real-time source data
Our data originates from all critical industry sources. U.S. and Canada NANP, all NPAC Regions, telco location data, the pooling admin and more.
Unlimited queries
Use our LNP lookup service to query as often as you need. With premium features, you can query large quantities in a single request. nView allows you to lookup information the way you want to.
Modern interface
nView comes with a modern interface. The nView OpenAPI opens up a world of possibilities for integrating our platform with yours.
History
nView has historical LNP porting information that dates back to 2011.
Unlimited users
We allow you to sign up as many users as you need. We want to give you the ability to empower your teams to get the information they need.
FAQ