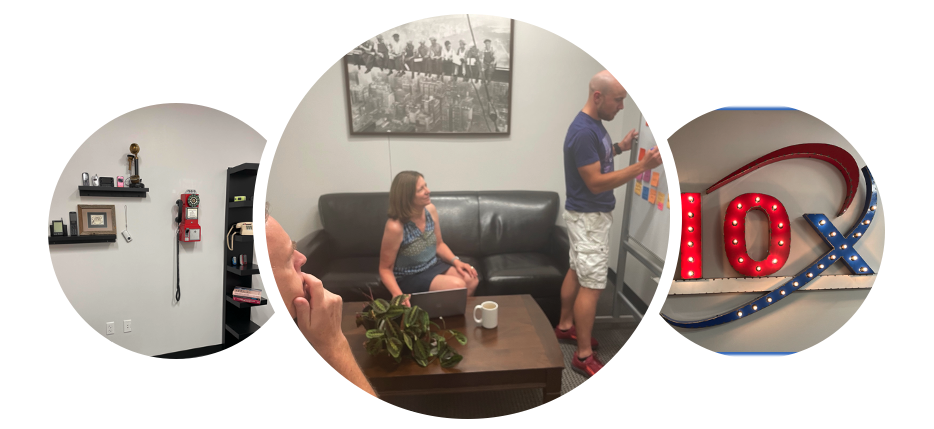 At 10x People, we value the growth of our employees and strive to partner with them and invest together for their future success. It is important for us that we build a strong culture, with a qualified team that loves our company, their job responsibilities and the customers and industry we serve. In almost a decade, we have invested heavily in employee growth and over this year, we have made more of an impact.
10x People is committed to investing in the future. We understand the importance of building future leaders in telecommunications and technology. We strive to empower their success. We believe by working together we as a community can win as one. Here a few of our success stories:
Tiffany
Starting her Sophomore year at the University of Kentucky. She will continue working part-time with 10x People as her schedule permits. We expect great things from Tiffany in the future. "My 10x People internship has expanded my knowledge of the telecommunication industry, and computer science. I have worked on a variety of projects and gained experience working with my mentor Talon Marquard who has been patient, willing, and eager to help me learn. Working at 10x People has been a wonderful experience!" Fun Fact: She is the organization queen. In addition to her planners and todo lists she has 4 large white boards on her walls and two smaller hand held ones.
Carter
Carter is a strong team player on our number management team. We are so excited he joined 10x People after graduation from the University of Kentucky College of Engineer with a BS in Computer Science. He and our CEO, Lisa Marie both bleed Kentucky blue!  He hit the ground running to help supercharge our product development to bring OWL to the market. Carter started with our organization as an intern and we were such a perfect match, he has moved into a full time role.  For exercise, Carter takes his golden retriever puppy, Captain, on runs outside, and is just waiting for when Captain can out-run him.
Sarah
Returned to the workforce on a "returnship" with us after a very successful job as a parent-in-charge of three children. It didn't take us long to know that she was a perfect permanent hire for our team! She has been a key player in working with our customers and the development team to make OWL, our SaaS number ordering system, a reality. Sarah keeps work life balance skiing, hiking, biking and playing tennis. Her twins are off to college this year but will be busy with her eighth grader.
Sydney
Sydney is a Data Analyst in Fraud Prevention with a 10x People partner. Sydney graduated from Colgate University with a BA in Mathmatics. Her time at 10x People gave her the computer basics she needed to support her work in Data Analytics. Now that Sydney no longer plays college soccer she can mix skiing and running to keep a good work life balance.
Thankful for Growth and Investment
We appreciate all of the hard work each of these individuals has contributed to our team at 10x People and strive to continue bringing in new employees who fit our culture and want to grow.
We would love to work with you to invest in your future!